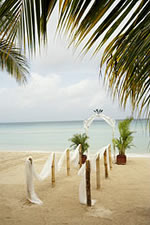 When you want to GETAWAY from it all and leave your worldly cares behind we have the "adult couples only" resort waiting for you.
Seven Sandals in Jamaica - Montego Bay, Ocho Rios & Negril
Sandals Montego Bay
Sandals Royal Caribbean
Sandals Grande Ocho Rios
Sandals Dunn's River
Sandals Negril
Sandals Whitehouse
Sandals Inn
There are also four Couples Resorts in Jamaica - Ocho Rios & Negril
Couples Tower Isle in Ocho Rios
Couples San Souci Ocho Rios
Couples Negril
Couples Swept Away in Negril
Three Sandals Resorts in St Lucia
Sandals Regency St Lucia
Sandals Halcyon Beach
Sandals Grande St Lucian
The wonderful Rendezvous Resort in St Lucia is an Eden, a tropical garden by the sea where you can rekindle what made you a great couple in the first place!
One Sandals Resort in the Bahamas - Sandals Royal Bahamian
One Sandals Resort in Antigua Sandals Grande Antigua.
Mexico offers us couples only resorts in Cancun Riviera Maya & Cabo San Lucas
Sun Palace Riviera Maya
Desires Riviera Maya
Desires in Cabo San Lucas